Shopper marketing is the process of targeting potential customers at the right time, in the right place, with the right message.

Shopper marketing is about understanding, engaging and influencing consumers as they journey through their shopping experience. It's about understanding what drives consumers' purchase decisions and what motivates them to buy from one retailer over another.

It's not just about promotion or advertising: it's about understanding how your brand fits into a shopper's life, whether that means providing them with information on where to find your products or making sure you're always a top-of-mind choice when they think about making a purchase.

The shopper journey is a series of interconnected steps that go from awareness to purchase and beyond. As such, shopper marketing involves many different tactics designed to reach shoppers at every stage of their journey.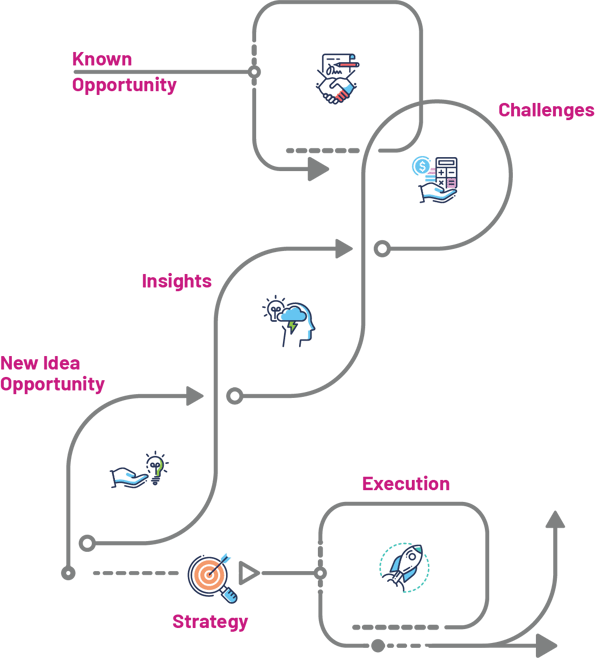 The journey of discovery allows us to highlight the best your brand has to offer, uncover the anticipation consumers have and want, promote the signatures that show your authority and deeply connect with them at the right moment, exactly where they are.
In today's highly-competitive marketplace, where there are more and more companies vying for customers' attention, shopper marketing can help you stand out from the crowd.

By employing a shopper marketing strategy, your brand will be able to:

-Create content that resonates with shoppers and potential customers based on their needs and interests

-Build relationships with shoppers through personalized communications

-Target shoppers using insights from data analytics
Be sure to check out our an handful of our performance driven client solutions here.
David Gacsko
David Gacsko
David is a results-oriented, analytic problem solver and thought leader in creative shopper marketing who helps brands discover "the moment their customers have been waiting for." He merges vision, best practices and a natural sixth-sense to deliver 360º brand expressions that create buzz-worthy results.